By Jessica Necom |
16
December 2015 |
0
Комментарии
Frequencies Of GPS Jammers
GPS jammers are small and helpful devices which can definitely be useful to many people. Their main purpose is to block the signal of GPS tracking devices. If you are worried that someone is following you or if you just want to have a GPS jammer in case you need it, then there are some things you should know about these devices.
One of the main things which you should check when purchasing a GPS block is the frequency on which it works. Usually, GPS tracking devices operate using GPS L1 band or sometimes other frequencies and it is essential that you know their frequency. The reason for this is the fact that GPS jammers block certain satellite tracking frequency bands (L1, L2 and L5) in order to interrupt the signal. The jammer you are using must block the frequencies used by the GPS tracking device. There are hundreds of GPS jammers available on the market, so it should be easy to find a jammer which meets your needs and requirements.
There are many types of GPS jammers – some of them block just one frequency while others can block all three at the same time. Of course, there are also many high-end models which can block just about any tracking frequency (3 x GPS, GLONASS, Galileo, Compass, etc.) and they are the best choice if you want to be completely sure that you aren't being followed. However, these devices can be quite pricey as well, so you should decide how much money you are ready to spend on one of these little gadgets. I assure you that you won't make a mistake if you decide to spend more money on a GPS jammer – this is a purchase which is worth every cent and it is the best way to make sure that you aren't followed remotely.
GPS jammers possess different qualities – battery life, frequencies supported, etc. The most important one is certainly the frequency which the device supports. Battery life is also an important characteristic and you should take a careful look at it if you are planning to use the jammer for long amounts of time. If you want to protect yourself from a certain GPS tracking device, then it should be quite easy to choose a GPS jamming device – all you have to do is learn the frequencies of the tracking device and you'll have all the information required to make the right choice.
GPS jammers also come in different sizes – some of them are more bulky while others are more portable. If you want to keep your GPS jammer hidden, then you should opt for a smaller device which is easy to hide beneath your clothes. The bulkier devices usually have a longer battery life, but they are more difficult to hide and they are the best choice if you are planning to use them in your car. Keep in mind that you can't put a price on safety and this GPS jammer is one of those little devices which can give you peace of mind – no matter how much money you spend on it, you can be sure that it will be worth every cent.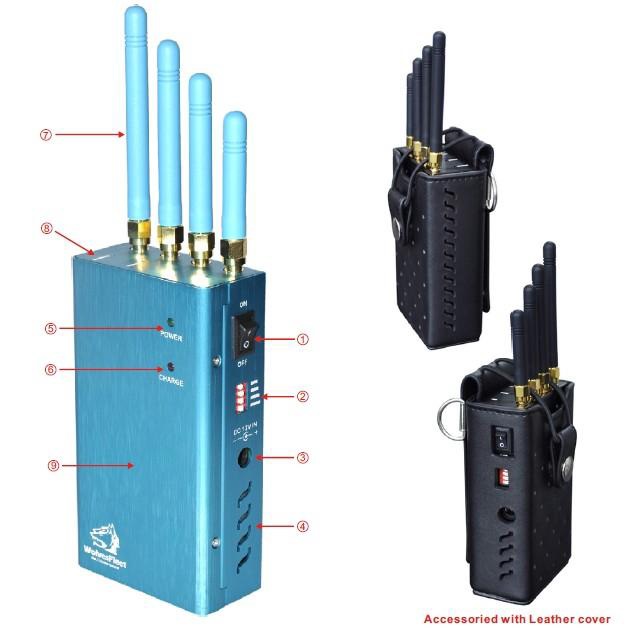 оставьте ответ
Ваш электронный адрес не будет опубликован. Обязательные поля отмечены. *